About "Datman"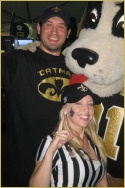 Thank you for visiting DatManSymbol.com. The Datman symbol originated as a sign for hope in Gulf South in the midst of Hurricane Katrina. When the city of New Orleans fell to its lowest point, Datman was created. Datman represents hope, dedication, and success to the New Orleans residents rebuilding not only their city, but also the New Orleans football team. The shirt presses fear to all opponents in the sense of they know the team and the fans will be protecting the dome. Whenever you feel down, just throw on this iconic shirt and it will lift you up high into the sky like a superhero, flying to destroy the opponent! The legend of Datman lives on in all spirits of all residents of the city and it is not just a logo, it's a symbol.


Jeremy Shockey, the official
Datman for 2010

Also, follow Datman on Twitter and face book by clicking below:



Buy Now
Welcome to our purchase area. If you want your "Datman" choose below: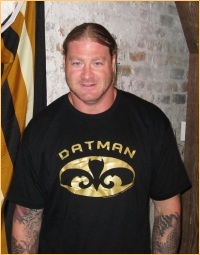 The "Datman" T-Shirt
Click Picture To Enlarge
Now Just
$20.00
($22.00 xxl,xxxl) + S&H
Additional Pictures - Click To Enlarge


DatGirl T-Shirt
Datgirl shirts are printed on American Apparel classic Girly T's.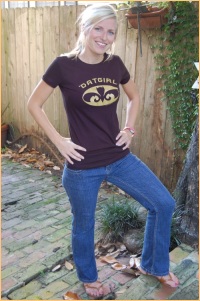 Click Picture To Enlarge
Now Just
$28.00
+ S&H
Datman Kids
These are brand new sizes for the kids who love to root for the Saints!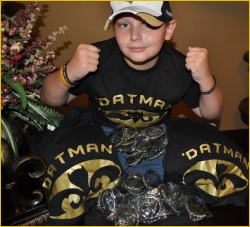 Now Just
$17.00
Datman In Action
View some of our happy customers and other gallery pictures below:
Juvenile and Trombone Shorty Love Datman Shirts!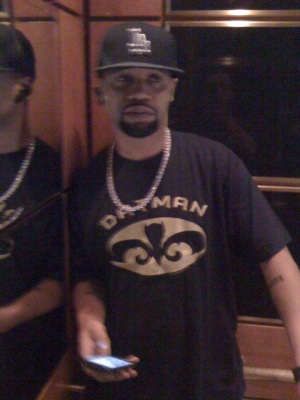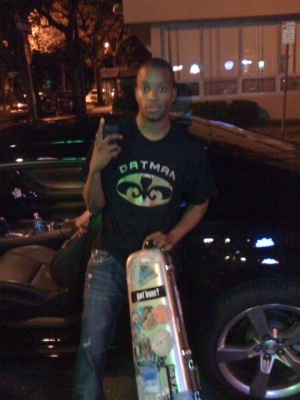 Click To Enlarge